anthem
"start again," I seem to hear them say.*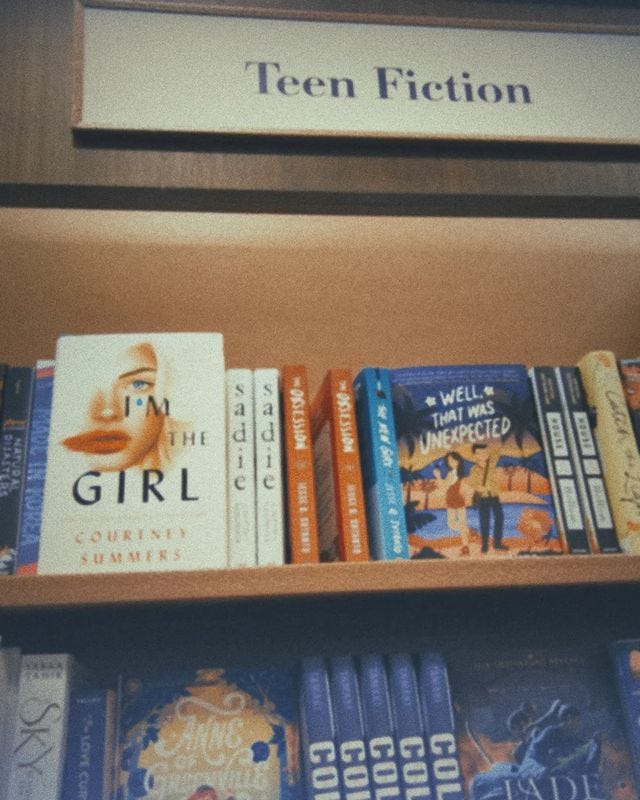 In a few weeks, I'm getting a scar cut out of my body. It's a simple procedure. In its place, a new wound to form a better scar that, over time, will fade into a more cohesive part of my story than remain a crude interruption of its narrative. They call it a revision—or is it a metaphor.
Everything reminds me of work.
---
The most pain is when the train hits you, a close friend told me recently. Another metaphor. We both must be writers. We were discussing traumatic aftermaths of preventable outcomes—the experience of a shock or hurt you see and warn others you see coming—and whether or not your sense of the inevitable should have softened its impact, or if that's exactly what made it feel so much worse. Then we considered how little consequence it's of when you: have just been hit by a fucking train.
All that comes to matter is the thing you do next.
And then I thought, how is this also kind of the formula for every Courtney Summers YA thriller.
HOW TO WRITE A COURTNEY SUMMERS YA THRILLER:
Dispense with the shocking twists and turns. Make the terrible thing visible from outer space. It's not a secret. It was never a secret. The secret is this: its thriller designation and its reader's white-knuckled hope against its awful certainty is defined by what they feel for the girl the terrible thing is about to happen to.
If Courtney Summers writes about a girl tied to the tracks, rest assured of what will hit her but know that once you look, you're part of it, especially if you walk away—or so Romy said in All the Rage, seven years ago. She was the fifth and now there are eight and if I say I've spent fourteen years tied to the tracks with them, it's mostly a metaphor for how it feels to write about the way the world hates women, and its entitlement to their bodies, for so long. And then the train hits you, just like you knew and said it would. Each subsequent book the traumatic aftermath of a previously written preventable outcome.
I cannot believe how relevant this still feels, someone told me not so long ago.
They were holding a copy of Cracked Up to Be.
---
After I send this newsletter, I'm going to work out and after I'm done working out, I'm getting back to work on what has come to matter, the thing I am doing next. I'm the Girl has been out for a month and Sadie, I sometimes end up telling people, would have died for a girl like Georgia. I barely sign my own books, but those rare times I do, I might start putting this inside hers, because I can tell how a person weighs what their respective lives are worth. I've seen it said I'm the Girl has little to no value because Georgia didn't save or change the world she was up against and I try to imagine what it would be like to come across the body of a sixteen-year-old girl who has just been hit by a train, finding her heartbeat, and deciding it wasn't enough.
So is that the story's greatest failure or its greatest success?
I just think I wrote a book that reads you.
And what more about it—or really any of them—could there be left for me to say.
---
---